Oh snap, it's a match!
July 2022
... matching shoes and bags!

Looking for the perfect match this season? Find the perfect pairing of Irregular Choice bags and shoes with our edit of the ultimate match-point styles. The beauty of matching accessories is that even if you're wearing the last outfit before laundry day, your fit will still look styled to the gods!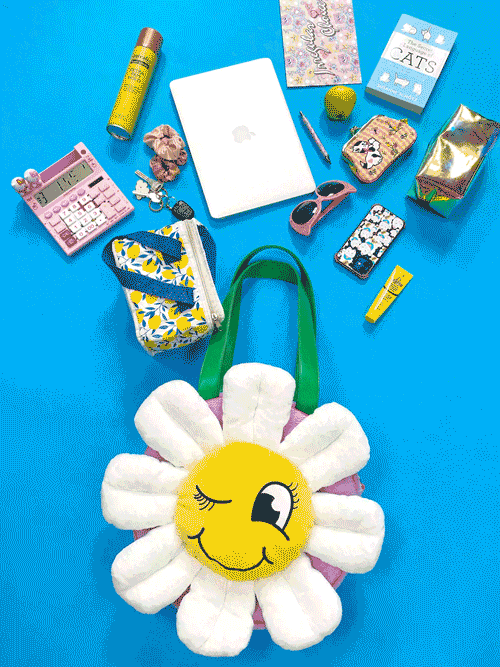 We are LOVING the vibes in our Flower Power collection! Retro 60's with a modern twist, these are *chefs kiss* perfect.
Give your 'Flower Power Bag' a bunch of friends by paring these with the matching 'Oopsie Daisy' and 'Daisy Do' shoes. Whether you love a heel or are all about the flats, there's a flower power style for you!
Pair with some funky flares and a crochet cardigan for a total '60s transformation.
One of our favourite things about this super cute bag is the detachable strap, transforming it from a shoulder bag to a backpack in a flash. The possibilities are endless... Off to the shop - shoulder bag! Festival - backpack! Stay stylish whatever the occasion.
---
The cutest fluffiest bag you ever did see!
This classic 90's shaped 'Teddy Time Bag' is surprisingly roomy, you can fit all the essentials and even a few extra snacks - we tried it! It has a luxurious velvet lining with a zip pocket to keep all your precious things safe. Combine with our 'Furry Friend' platforms for cuteness overload!
---
True Romantic? Feel the love with this paw-some duo.
If you're constantly rummaging through your purse to find your phone, this 'Kitty Cuddles' bag is for you! A handy, soft-lined pocket inside is purr-fectly sized for a phone, meaning you'll never miss a call again. This gorgeous doctor-style bag also comes with an additional adjustable strap.
We have noticed Instagram lovelies pairing this combo with a pink '50s-style dress for that classic pin-up looks! #LovemyIC
---
Print perfection!
Recognise this gorgeous lamb print? It's from our AW17 archives and is a true fan-favourite! We have revamped it this season on our classic 'Nick Of Time' heels, with a lush tote-style bag to match.
Super versatile, this matching pair will look just as fab worn with jeans as it would with a cute summer dress!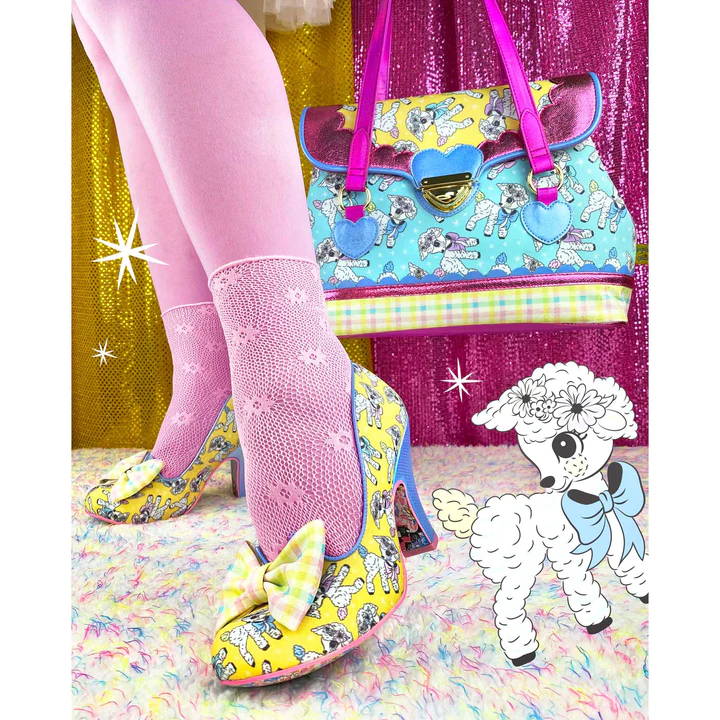 ---
Got those summer seaside feels? The 'Aquatic Assembly Bag' features three different compartments allowing you to organise your swimsuit, sun cream and sunnies! Pair with our 'Underwater Teatime' slider or 'Octo Party' boots and channel that mermaid magic.
---
Look like hop stuff!
Everyday is a hoppy one in these 'Good Seed' heels and 'Garden Unwind Bag'. Black and white check is adorned with little ladybugs and the cutest of cute bunnies for this darling duo. Paired with a red floral tea dress, you'll be ear-resistible!
And there are plenty more perfect-match styles to choose from! Tap the link below to check out our collection of bags!