Come and visit our wonderful Carnaby Street London Store
35 Carnaby Street,
London
W1F 7DP
United Kingdom
+44 (0)207 494 4811
Monday to Wednesday
10.00 am - 7.00 pm
Thursday
10.00 am - 8.00 pm
Friday & Saturday
10.00 am - 7.00 pm
Sunday
11.00 am - 6.00 pm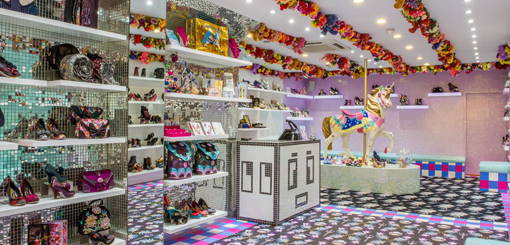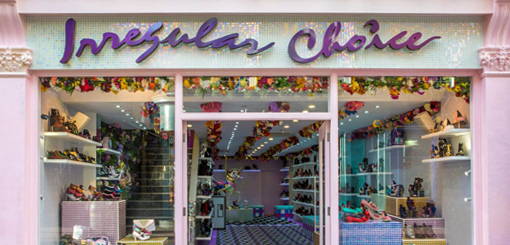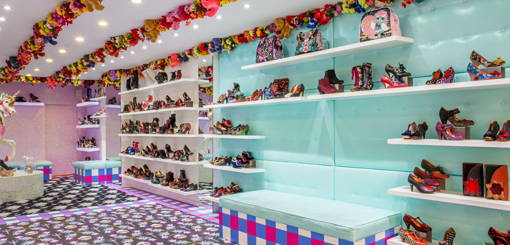 Carnaby Street is our Flag Ship store in the UK, situated in the heart of Soho it is full of spirit and character which reflects the vibrant area. The Team here are of very high standard, who are always willing to go that extra mile to ensure you get the best experience. With such an eclectic range there is always something irregular for everyone here.
A message from the Manager:
"Having worked on Carnaby Street for the best part of 5 years, it is still great to see regulars who we have met over the years, as well as meeting friendly new faces who fall in love with Irregular Choice at first sight. This is not just a store where the staff can express themselves, I love that the customers can too, and tell us that they appreciate we are keeping the spirit of the area going. To be part of such a fascinating and innovative brand, and to see the happiness created within each customer, makes it not a job for me, but a pleasure."
"My girls and I love a trip to irregular choice on Carnaby Street, and today was no exception. The staff were enthusiastic, kind and lovely as always, and I was lucky enough to pick up the Star Wars shoes I was hoping for! Xxx"

A Happy Customer
(from our official Facebook page)